Change in Your Workplace
Demystifying Change Management at HLW's Round Table
Author: Mat Triebner, Senior Design Strategist
In an effort to foster a healthy discussion on relevant workplace themes, HLW established the Round Table Series. These events are an opportunity to bring together our clients and industry experts for informal, intimate conversations on trends in the workplace.
Last week marked the inaugural Round Table for 2015. Hosted by Steelcase at the company's WorkLife Center in Manhattan, the evening event brought our clients, HLW team members, and new faces to the table for a lively chat on workplace change. The discussion took on the challenges and drivers of workplace change, including what tactics can help smooth the transition to a new workplace environment.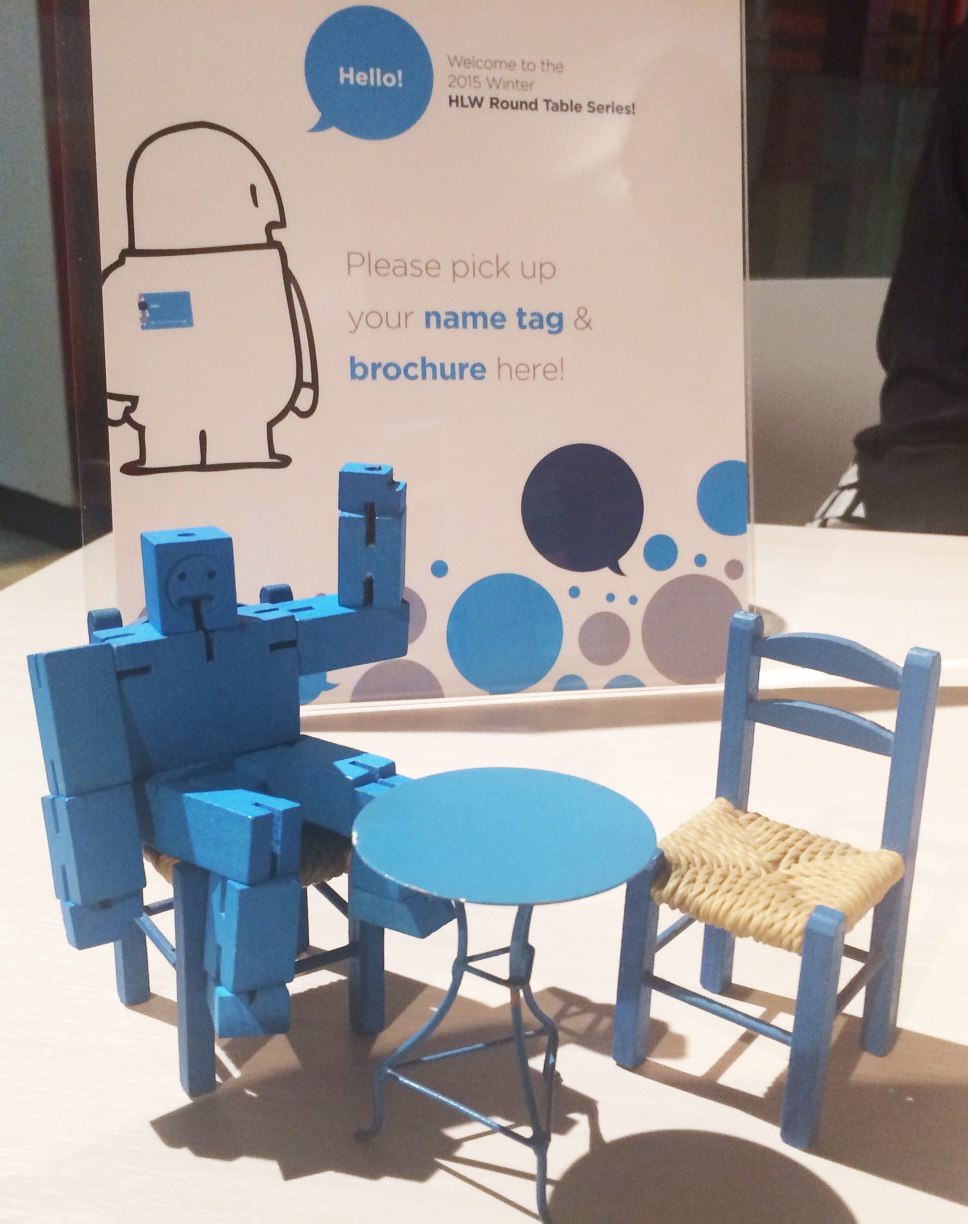 The Big Ideas
The discussion was dynamic, as well as broad in scope. A few key themes emerged that any novice change-maker should keep in mind when embarking on a workplace transformation.
"When our General Manager gave up her office, it really sent a message to staff."
Leadership is key to successful change. Leading by example and establishing a sense of trust are critical concepts for ensuring that teams get on board with the new workplace.
"I wish the term 'open plan' had never been coined."
The open plan environment isn't right for everyone. Some teams may excel, while others struggle in open work environments. One size does not fit all in the new workplace. Successful change means giving your people flexibility and choice.
"There was nothing to hate once they got there."
Fear of the unknown was on everyone's mind. Our participants shared stories of the fear and anxiety that came before a move. For example, some groups were convinced that they would hate their new environment or location. After the dust settled, though, most staff members were happy with their new home.
Sending a big thank you to our Round Table guests and to Steelcase!